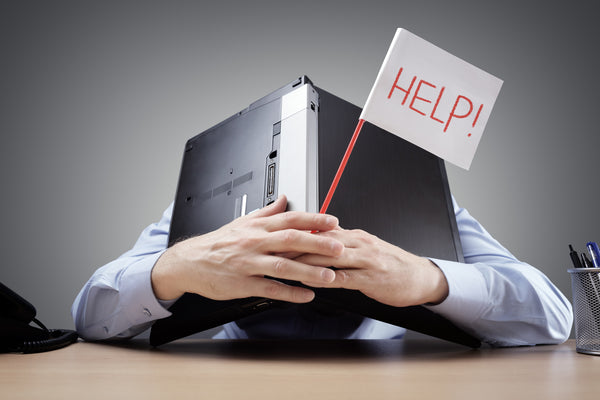 In our pre-pandemic world, most of us were already there…now it's overwhelming.  At a time when we need it more than ever ERIK PEPER, PH.D., RICHARD HARVEY PH.D. and NANCY FAASS MSW MPH have published a book with tips and strategies to overcome the negative effects tech can have on our bodies and minds.  BackJoy is proud to be referenced in the section on Practical Ergonomics but there is much more to learn throughout the book and we highly recommend it as a tool that everyone should be reading. 
BackJoy has an exclusive discount code for our BackJoy community to purchase a print or eBook copy directly from their non-profit publisher at 25% OFF.  See below for a link to more information on the book and discount details.  Happy reading, learning, and improving.
To read more about the book and purchase your own copy please visit North Atlantic Books and use promo code:  techstress25 for 25% OFF.
Make sure you are following BackJoy on Facebook as we will be sharing some tips from one of the books authors ERIK PEPER, PH.D. over the coming weeks.
ABOUT TECH STRESS
HOW TECHNOLOGY IS HIJACKING OUR LIVES, STRATEGIES FOR COPING, AND PRAGMATIC ERGONOMICS
By ERIK PEPER, PH.D., RICHARD HARVEY PH.D. and NANCY FAASS MSW MPH
__________
Optimize your home office and ease the transition to remote work with best practices for ergonomic adaptations that reduce pain, tension, eyestrain, and fatigue.
An evolutionary approach to re-envisioning our relationship with technology–and reclaiming health, happiness, and sanity in a plugged-in world.